Eye shadow palette is quite famous and has their place in the beauty industry. Multiple color palettes give an iconic look according to skin tones. The shimmery shades also provide beauty eye look. Customers prefer the eyeshadow palette from various popular brands.
Eyeshadow palettes usually contain finely milled pigments, talc or mica binders, emollients for smooth application, preservatives to prevent microbial growth, and sometimes fragrances for a better scent. While some eyeshadows may contain ingredients that could irritate the skin, it's important to do your research or consult with a dermatologist if you have any concerns.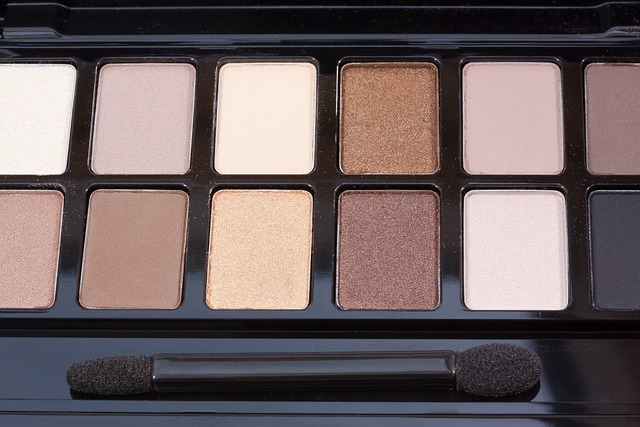 Some eyeshadow palettes come up with additional makeup tools in special offers, such as lipstick, mascara, primer, shimmer, eyeliner, highlighter for the brow bone, and other collections of eyeshadow palettes. Why must we know the material used in a makeup eyeshadow palette? There are different reasons, but most importantly, it can help consumers be informed about the material of products they use.
Consumers can also make more eco-friendly choices by having information about the type of material used in the eye shadow palettes. Choosing eye shades with the perfect fabric can reduce the environmental impact of cosmetic production and waste. Thus, in this article, you'll learn about the material used in eyeshadow palettes; we add definitions and more aspects.
Pigments-The Material In the Eye Shadow Palette
In the 21st century, primarily raw material is used in eyeshadow palettes to provide an iconic look according to skin tone. Pigments are one of the most commonly used materials by creative artists. Let's learn more about stains and how an inspired eye shadow palette material is in stock.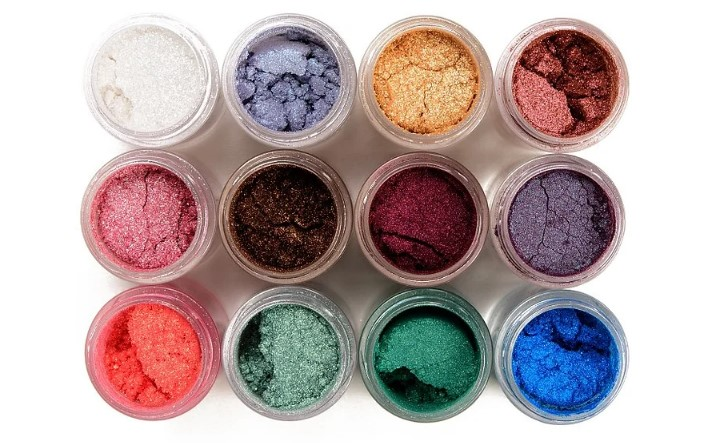 Definition
Pigments are mostly rainbow-colored substances that give colors and shades to eyeshadow. Pigments are raw materials derived from natural resources, including plants, minerals, animals, etc. One of the most beneficial natures of pigment is that it can be used alone, in combination, or compact with another pigment to give iconic shades and color variations. Plants mainly drive the natural green color, and various pigments obtain the mauve color.
Types Of Pigments Use In Makeup Eyeshadow Palettes
There are several pigments, but we will discuss some of the most common and best pigments in makeup palettes, especially to give someone a gift instantly.
Titanium Dioxide
Titanium dioxide is a standard pigment usually applied to create lighter shades. Because Titanium is refined as a white pigment. It gives bold and covers the shadow area on the skin.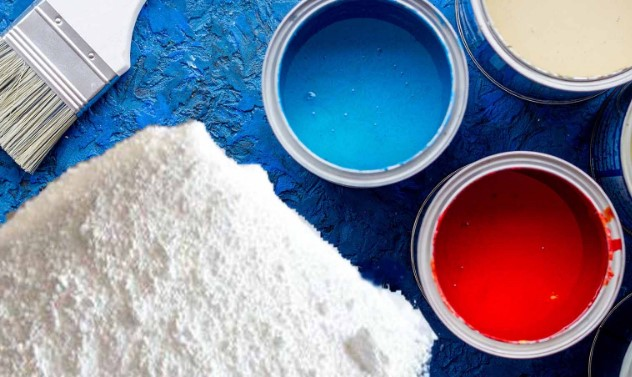 Iron Oxides
This pigment formula is used in most eye shadow palettes rather than blush on or another powder palette. It is usually derived from minerals. It involves various colors, including pinks, bronze, gold, red, greens, yellow, brown, and many more bright and light collections of different lid colors. Enjoy the different types of colors and have fun.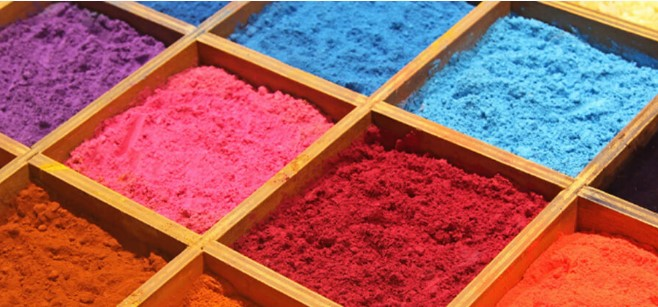 Ultramarines
Ultramarine pigments are the does that provide neutral eye shadow shades, a mix of light and dark shades collection. It is mainly obtained from natural minerals and is used chiefly in blendable products available in any store with good shipping services. Ultramarines are responsible to create blues, pink, bronze, and purple eyes shadows.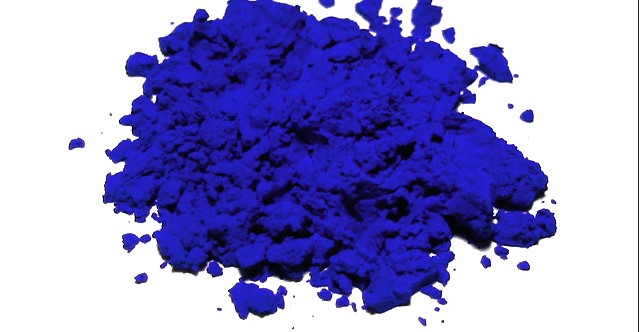 Mica
It is a formula and material in the eyeshadow palette of various famous brands, including nude, Rose Gold, Matte skin tone, and eyeshadow palettes; BH cosmetics provide shimmery shades and a wide glitter range of beauty pack.
Safety Concerns Regarding Use Of Pigments in the Eyeshadow Palette
Some pigments derived from natural sources might contain heavy metallic properties or compounds such as lead or cadmium in color palettes. It might accumulate in the body over time and cause health problems. Also, some synthetic pigments may cause skin irritation or other adverse reactions, mainly used in various shade palettes to blend the makeup on skin tones through the finger to make it look perfect and feel good.
Binders Material In Eyeshadow palette
Binders are another trick or material that can produce many powder colors in an eye shadow palette, including mauve, pink, silver metallic, and brown. Usually, such type of eyeshadow palette comes with deals or free gift of crease and liner in stock to match the requirements. Some stores provide excellent shipping services, or sometimes it is free to ship the product to your place in Paris and other countries.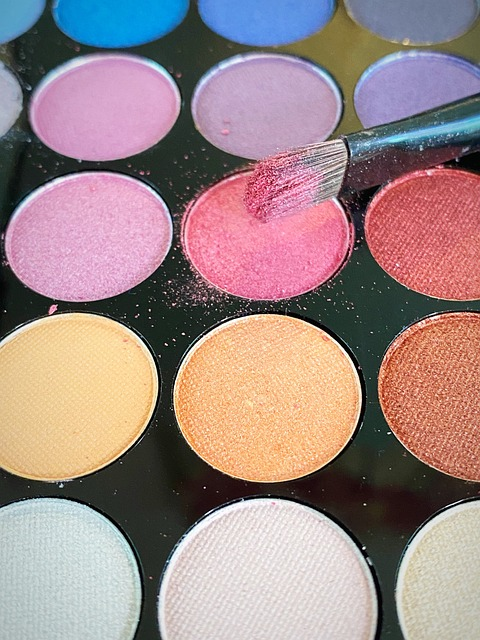 Beginners need to understand the materials of the eyeshadow palette and the powder used in it, along with the neutral or refine a type of makeup eyeshade. To understand Binders' makeup color palettes, check the following points.
Definition
A material used in an eye shadow palette to hold together the different types of ingredients to create smooth, bold, blendable beauty shadows for eyes. This material is also useful for adhering to the skin and prevents from crease.
Common Types Of Binders Used In Eyeshadow Palette
The most common types of Binders in the makeup color palette of Matte and other famous brands are given below to provide every type of eyeshadow, such as shimmer, metallic color, and stick light color with blend features, etc.
Silica
A natural mineral that is used to absorb excess oils and moisture from skin. They can be shimmer or light beauty shade palettes as well. Many online stores offer Silica satisfying shipping services.
Dimethicone
It is a silicon-based polymer to provide a smooth texture and improves the quality of powder for eyes in Matte and other famous brands. Different websites and stores offer Dimethicone; create an account and add it to the bag to purchase and make the final step for shipping.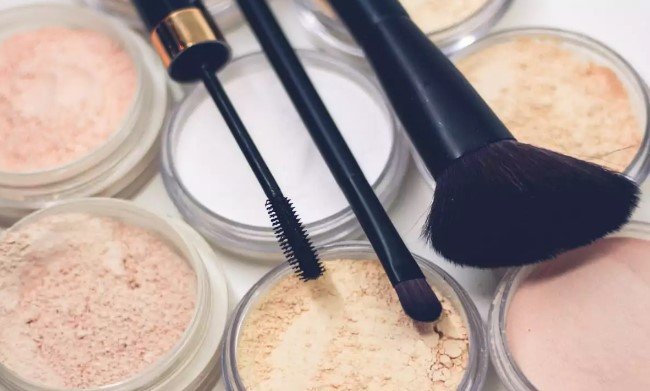 Zinc Stearate
It is one of the famous and common materials in stock for eye shadow palette. Zinc stearate is a fatty acid by nature and provides an adhesive nature of eye shadow to the skin and eye. You can experience various free Matte products and other kinds of shades in the supper deals with free shipping, so add it to your bag to create customizable eyeshadow palettes.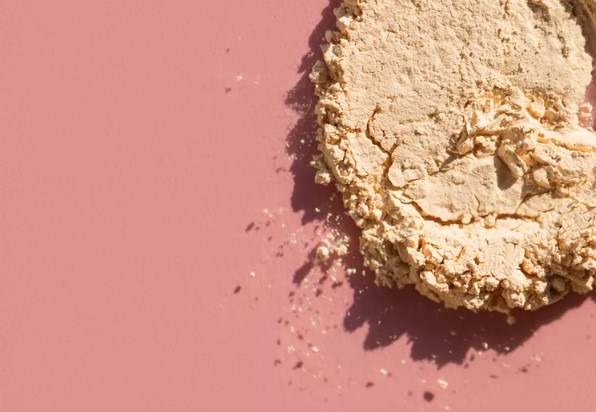 Talc In Blinders
Talc is a common material for fillers and binders in the cosmetic industry to use in the eyeshadow palette. It is also quite famous for absorbing oil, which is preferred for oily skin people.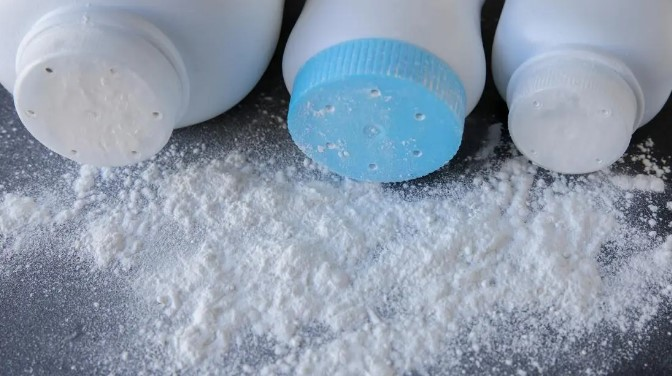 Safety Concern Regarding Brinders As Eye shadow palette Material
Direct apply of binders powder on your skin if usually safe. But it might contain some sensitive ingredients that can cause skin irritation or other adverse reactions, especially if you have any allergic history. Thus, it is recommended to test The pallets before applying the eyeshadow to your skin.
Conclusion
Makeup eyeshadow palettes are popular makeup products that contain a wide range of colors and are made of other materials according to their use. Some ingredients involved in the material during the manufacturing of an eyeshadow palette can harm your skin type or irritate you. That's why knowing the material your eyeshadow palette obtains is essential. 
We have discussed the two primary materials and shared their detailed information. I hope you find this article beneficial while selecting the best eyeshadow palette for personal or professional use.