In the makeup artistry world, having a changeable makeup tray makes a lot of difference and helps you give your clients complete looks.
It is convenient as all your products are located in one location. You can also personalize your makeup kit according to your client's needs.
A changeable makeup palette allows you to mix and match multiple powders and colors, giving you endless options for color and finishes. You can achieve a natural, bold, or subtle look with a changeable pallet.
Configurable makeup trays are also a great way to express yourself and be creative. This article will discuss the many benefits of these makeup trays for artists, including their convenience and time-savings as well as the endless creative possibilities they provide.
This article will help beginners and seasoned makeup artists alike to appreciate the many benefits of a customizable makeup tray. Let's look at how makeup palettes can enhance your makeup skills.
The Benefits of a Customizable Makeup Palette Include:
Convenience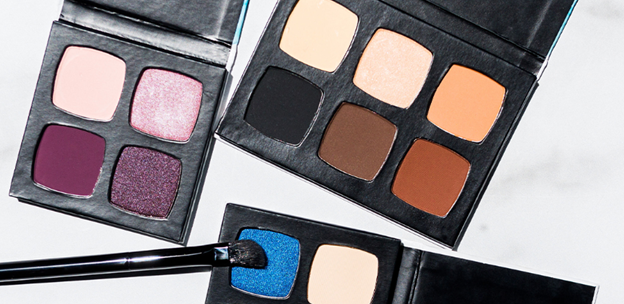 Custom makeup trays offer you as a makeup artist the most convenience. How? You can store all your favorite bronzer and gold eyeshadows in one place. Why is this beneficial? Because it simplifies using makeup products which saves you time.   
When you sort your makeup products in a way that boosts your workflow, you can easily access the shades you need when you need them.  Also, you don't need to ship many makeup trays. The convenience of changeable makeup trays can't be overstated.
Cost-Effective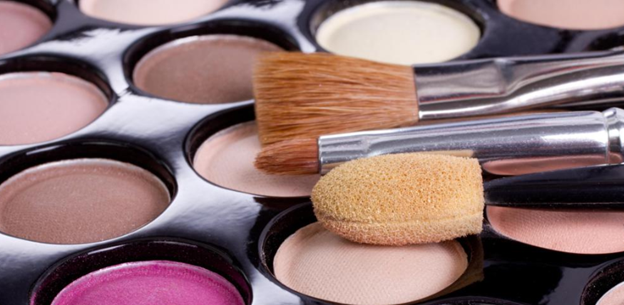 Rather than getting individual eyeshadows, you can checkout, add to cart and ship formulas in stock add them to your makeup tray as needed. This can save you cash, especially if you're a freelance artist working on a tight budget. 
You don't have to order and ship unnecessary stock when you only need a few specific colors. You can design a palette containing only what you need saving you money in the long run.
Eco-Friendly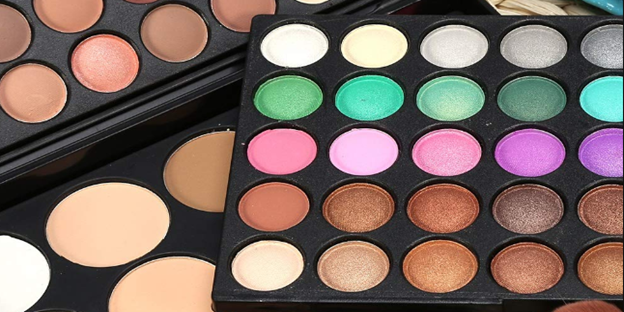 Customizable makeup palettes can also be eco-friendly. By using refillable pans, you can reduce the amount of waste generated by traditional makeup packaging.  Plus, you can reuse your makeup, reducing your overall carbon footprint.
You can refill the pans in a makeup palette with new stock, reducing the need to order and ship new stock in new packaging. This improves sustainability and is a good step to help you save cash in the long run.
Flexibility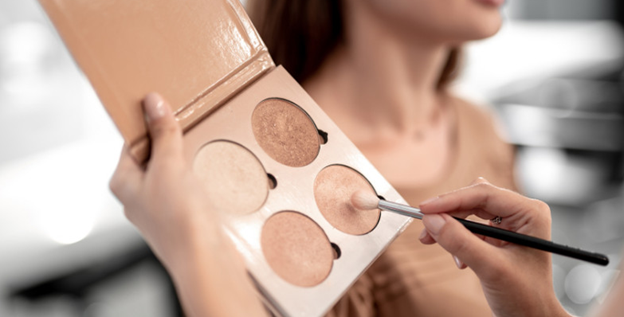 Customizable makeup palettes offer flexibility for makeup artists. You can switch out colors as needed, making adapting to different clients and situations easy. 
In addition, you can add new eyeshadows to your palette as they become available, guaranteeing you can always access the latest and best makeup products.
This is mostly crucial when working with clients with distinctive skin tones. You can adjust the colors and products in your custom palette to fit their needs and preferences.
Give You Control Over Your Work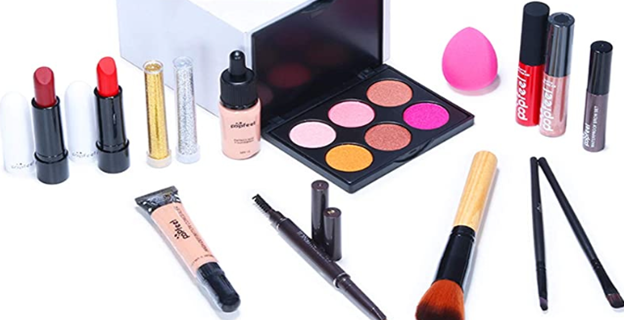 Customizable makeup trays give you more control over the coverage and finish. You can select individual pans of foundation, concealer, or other complexion products. This is especially helpful when getting started with clients with unique skin tones or textures.
Improves Creativity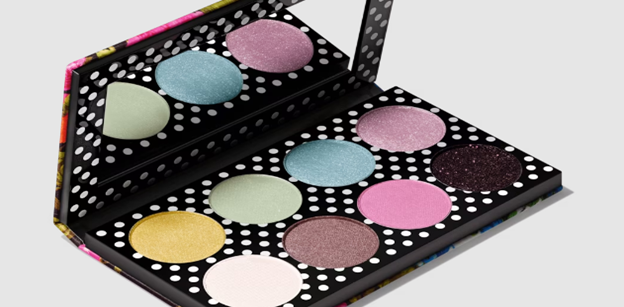 Customizable makeup palettes can inspire creativity in makeup artists. Being able to mix and match different colors allows you to create exclusive color combinations and custom hues that you might not be able to do with pre-made palettes. 
In order to standout when compared to other makeup artists, this is important. So when make your configurable makeup palette, you can be artistic and create something unique.
Makes You Look More Professional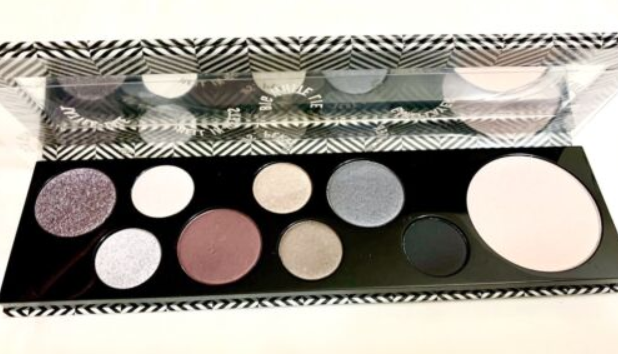 Customizable makeup palettes can add professionalism to your work as a makeup artist. By having a customized palette, you are showing your clients that you are prepared, organized, and focused on their needs. 
This shows your knowledge of stock products and your ability to design a kit that is tailored for your clients. This is important. It builds trust and confidence among your clients which can lead to repeat clients or referrals.
Organization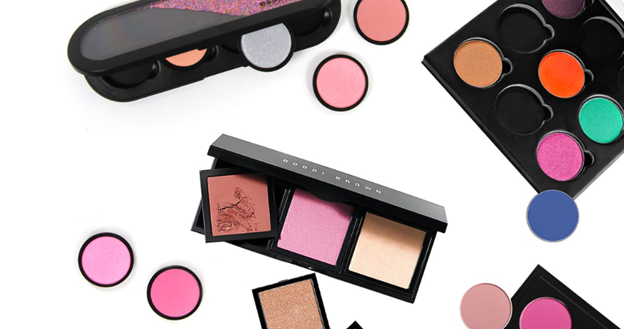 Makeup palettes that can be customized are a great way to stay focused and organized. You can see all of your stock easily by having it all in one place.
It's also possible to arrange your hues in a functional way, so it's easy to find what is needed. Organization is key to working efficiently and effectively on tight schedules.
Space-Saving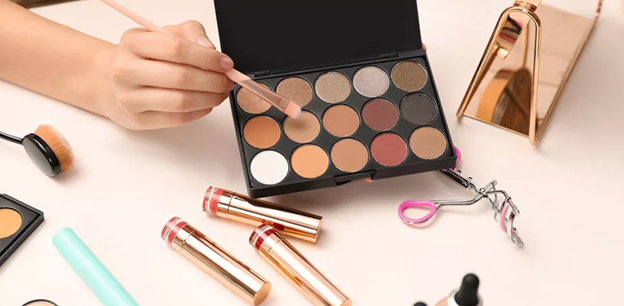 Customizable makeup trays can save space in your makeup kit or workstation. As a makeup artist, space is often limited, primarily if you work on location or have a small workspace. Customizable palettes allow you to consolidate your products and save space. 
Instead of carrying multiple stock makeup trays you can have everything you need in one place. This is especially helpful when traveling for work or when working on set in a small space.
Tailored to Your Needs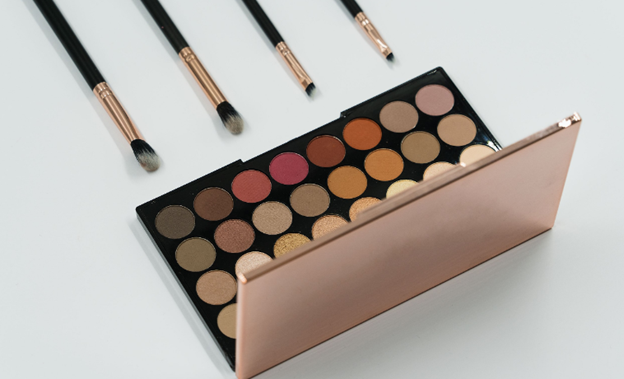 Every makeup artist has their unique style and preferences. With a custom palette, you can create a set that is tailored to your needs. 
You can order and ship stock the shades that work best for your clients and your personal style. This guarantees that you always have the right makeup products.
When you use stock trays, you may not find all the colors you need for your clients' skin tones or preferences. Customizing your makeup tray allows you to have exactly what you need.
Final Thoughts
In conclusion, bespoke makeup palettes offer makeup artists a range of benefits. These stock makeup palettes are a handy solution if you're looking to optimize your makeup set and have a more efficient workspace.  
This will make your job easier and will improve organization and professionalism. Makeup trays can increase your productivity, no matter how experienced or new you are.
You can order and ship a personalized palette that showcases your unique style and creativity by choosing products that work best for you and your clients.  Checkout our page to see some of the products you can add to your bespoke makeup tray.